Enterprise digital transformation is the process by which enterprises proactively change their organizational structure and operating model on the basis of integrating digital technologies such as big data (Big data), Internet of Things (IOT), electricity, etc. Cloud computing to increase labor productivity, be more efficient and more adaptable to the rapidly changing business environment.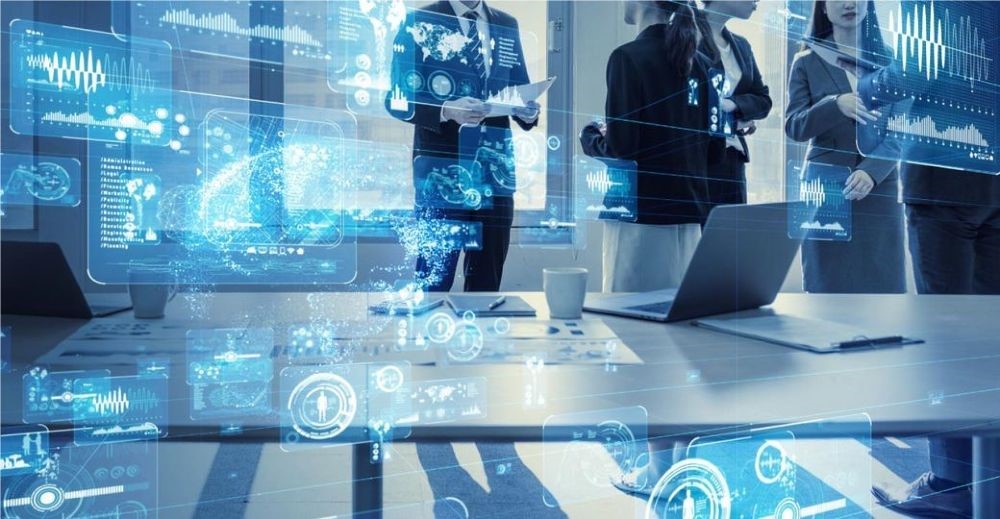 The goal of enterprise digital transformation is to systematically innovate a business model based on the creative use of data and connectivity to:
– Transforming products and services, positioning businesses in a new business environment.
– Restructure production, operation, automation and optimization of business processes to improve efficiency and increase flexibility of the business.
– Smartize management, make decisions based on real-time data, accumulate and distribute knowledge and skills of the business to each position to continuously improve the organization and react quickly. quickly and effectively to internal and external changes.
To achieve this goal, businesses need to change human, institutional and technological factors and add security and safety measures to suit the new business model.
Enterprise digital transformation includes components of the ecosystem Real – number:
– Products – services
– Production process, operation
– Methods of corporate governance
– Data and connectivity
– Security, safety and confidentiality of business information
– Human
– Legal corridor, standards, technical regulations and internal institutions
– Production and business technology infrastructure and digital technology infrastructure.